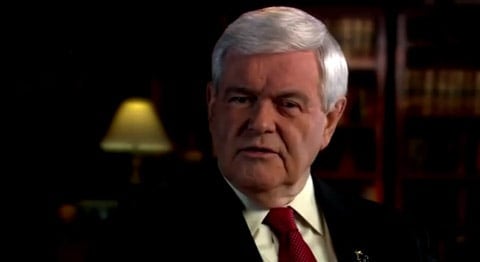 Newt Gingrich has released the first ad in his bid for the White House which features idyllic images of white picket fences, purple mountains, humming factories, and amber waves of grain, will begin running statewide in Iowa today, CNN reports.
"Some people say the America we know and love is a thing of the past. I don't believe that. Because working together, I know we can rebuild America," Gingrich says in the ad. "We can revive our economy and create jobs, shrink government and the regulations that strangle our businesses, throw out the tax code and replace it with one that is simple and fair."
Watch, AFTER THE JUMP...