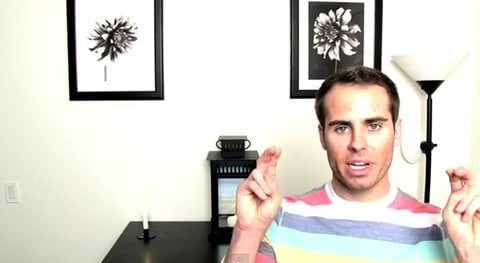 A couple weeks ago I posted the homophobic remarks by T.I. in Vibe magazine as well as his appearance on TMZ defending them. If you missed it, catch up HERE and HERE.
Or you could watch this clip from Ryan James Yezak, who tells me T.I.'s comments bothered him so much that he felt compelled to make this video in response.
Check it out, AFTER THE JUMP...