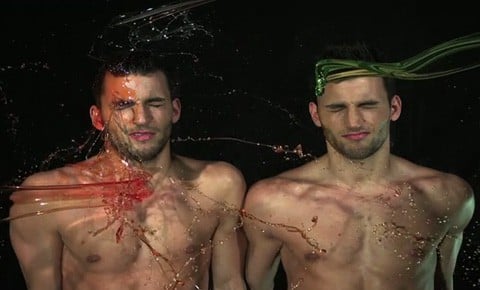 Photographer Luca Finotti a few items other than clothes for the male models of fashion week to wear in Milan this year.
In order of appearance: Simone Nobili, Leebo Freeman, Samuele Visentin, Diego Fragoso, Ryan Barrett, Jamie Wise, James Smith, Andrea Preti, Sebastian Sauvé, Jeremy Wardlaw, Patrick O'Donnell, Lowell Tautchin, River Viiperi, Jonathan Marquez, Bradley Soileau, Julian Schratter, Jonathan and Kevin Ferreira de Sampaio, and Milo Spijkers.
Watch, AFTER THE JUMP...
(via models.com)