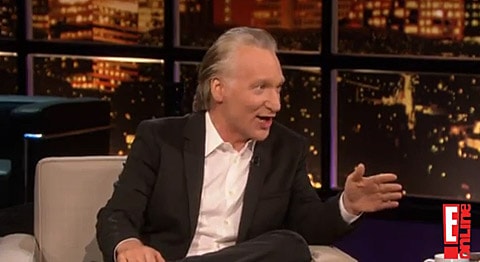 Bill Maher appeared on Chelsea Lately last night to talk about Herman Cain, Rick Santorum, Elisabeth Hasselbeck, and his new book The New, New Rules.
Of Santorum, Maher says:"This guy thinks about gay sex more than any gay man in America. There's a guy down in West Hollywood working down at Dorothy's and Dildos who does not think about gay sex as much as Rick Santorum."
Watch, AFTER THE JUMP...