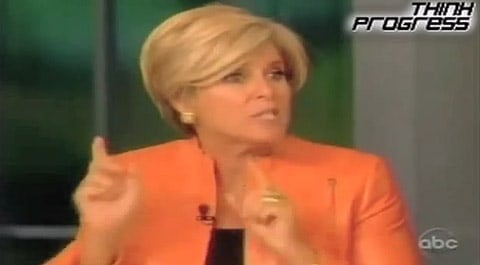 Think Progress LGBT posted a clip from yesterday's The View in which she said that to an ordinary person, it probably would make no difference whether Romney or Obama was in the White House, but she votes for Obama as a gay person because he will fight for the things that matter to her financially:
"Obviously, it is no secret that I'm gay. So it is very difficult for me to look at any Republican nominee and go, 'that's who I want in office.. My social issue affects my financial issue. And the reason why it affects my financial issue is that if I die, Kathy [Travis] — my partner — is going to lose 50 percent of what I have because we can't be married."
Watch, AFTER THE JUMP...