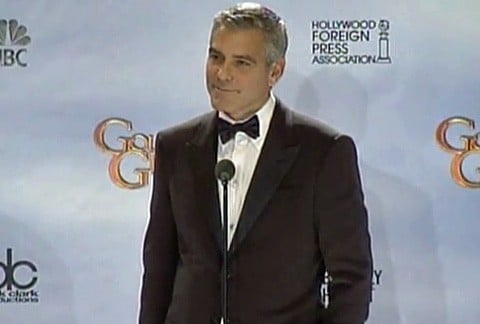 George Clooney was asked backstage at the Golden Globes what he thought of GOP frontrunner Mitt Romney's stance on gay rights:
"I'm not much concerned until there's an actual nominee...but I think it's the wrong side of history. I think everyone understands it might be the last leg of the civil rights movement. I do believe that. It's certainly not the wedge issue it was in 2004, so that's a good sign."
Watch, AFTER THE JUMP...