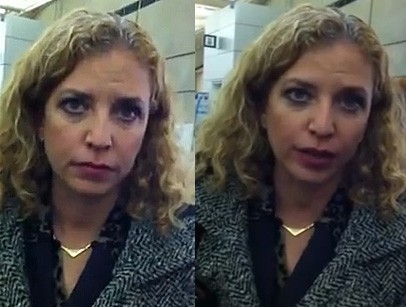 Speaking off the cuff to a YouTuber with a camera, Democratic National Committee chair Debbie Wasserman Schultz offers her thoughts about the Iowa caucuses and Rick Santorum's plans to invalidate same-sex marriage.
Says Wasserman Schultz of Santorum's plans for a federal marriage amendment: "That would be un-American, un-Democratic and entirely inappropriate and unacceptable."
Watch, AFTER THE JUMP...
(via jmg)