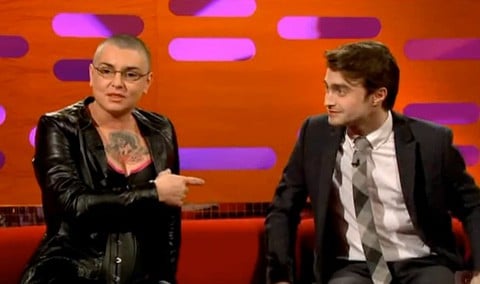 In an appearance on The Graham Norton Show over the weekend, Sinead O'Connor joked with Daniel Radcliffe that she didn't recognize him with his clothes on because she regularly assists one of her children in taking imaginary baths with him.
She also performed her new single "The Wolf is Getting Married".
Check it out, AFTER THE JUMP...