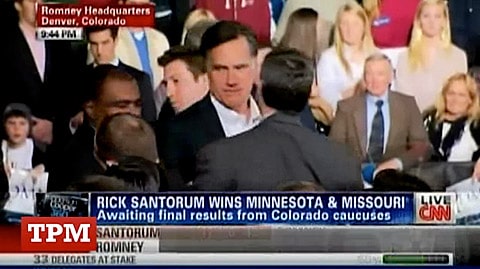 The Secret Service stopped a would-be glitterbomber from dousing Mitt Romney with a bag of blue sparkles last night after his speech in Colorado. Matt Hoye at CNN posted evidence of the attempted protest on Twitter.
Meanwhile, earlier in the day, Santorum was glitterbombed again in Minnesota.
Watch both clips, AFTER THE JUMP...