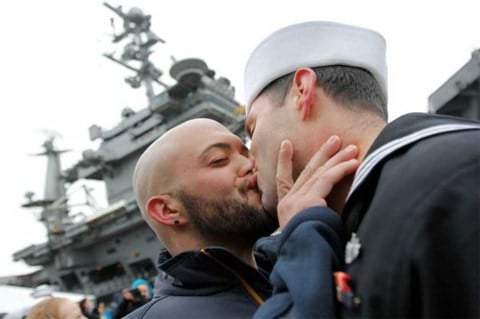 Joe Dyer at the Seattle PI captures another gay military homecoming:
"Sean Sutton, left, greets his boyfriend of 2 years, U.S. Navy sailor Jonathan Jewell, E5, with a kiss after Jewell returned from a seven month deployment aboard the USS Stennis on Friday, March 2, 2012 in Bremerton, Wash. The USS Stennis returned to its home port in Bremerton Friday, completing a seven-month deployment in which the aircraft carrier launched the last Navy air mission over Iraq and more than 1,000 flights over Afghanistan."
Two more shots, AFTER THE JUMP...
(h/t jmg)