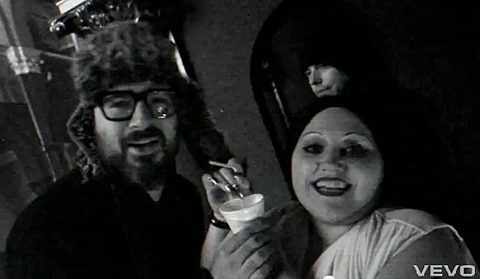 Earlier this month I posted the Gossip's new video for "Perfect World". In a new video, lead singer Beth Ditto goes behind the scenes of the Wizard of Oz-inspired video with director Price James, burps and all.
Gossip's new album A Joyful Noise comes out on May 22.
Watch, AFTER THE JUMP...