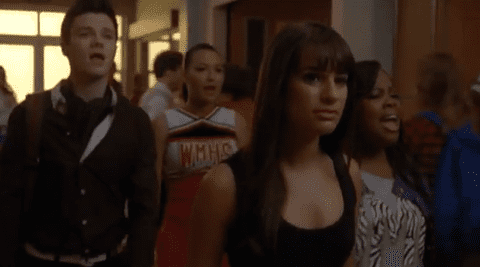 Next week's Glee revolves around the unmistakable songs of the late singer Whitney Houston, and in anticipation Fox has released a clip of the stars singing Houston's iconic "How Will I Know."

Called "Dance With Somebody," the episode will reportedly feature eight Houston songs, including power anthem "It's Not Right, But It's Okay," as well as the titular track.
Until then, take a listen to Glee's rendition of "How Will I Know" AFTER THE JUMP.