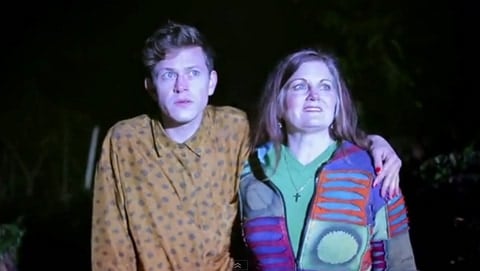 Last week Perfume Genius (aka Mike Hadreas) released a beautiful, intense clip for his new track "Dark Parts" which also features members of his family. Most prominently featured is his mother Carmen Hadreas-Boggs, who the song attempts to comfort from a dark moment at the hands of his grandfather long ago.
You may recall his last clip, in which he was groomed, by porn star Arpad Miklos.
Watch, AFTER THE JUMP...