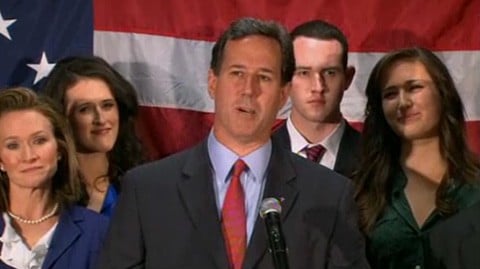 Saying "we are not done fighting," Rick Santorum told reporters "this presidential race is over for me and we will suspend campaign effective today." Santorum did not endorse Mitt Romney.
Romney released a statement following the announcement: "Senator Santorum is an able and worthy competitor, and I congratulate him on the campaign he ran. He has proven himself to be an important voice in our party and in the nation. We both recognize that what is most important is putting the failures of the last three years behind us and setting America back on the path to prosperity."
Watch, AFTER THE JUMP...
Visit msnbc.com for breaking news, world news, and news about the economy