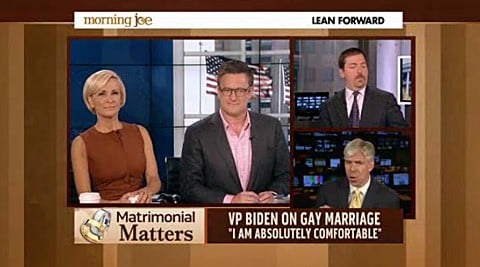 David Gregory and Chuck Todd appeared on Morning Joe this morning to discuss Biden's remarks on same-sex marriage, the effect they have on Obama's position, and whether they will "force" his evolution on the matter.
Asks Joe Scarborough: "When is the president going to be as brave as Dick Cheney?"
Watch, AFTER THE JUMP...
Visit msnbc.com for breaking news, world news, and news about the economy
Here's an earlier clip of discussion over Biden's remarks as well:
Visit msnbc.com for breaking news, world news, and news about the economy