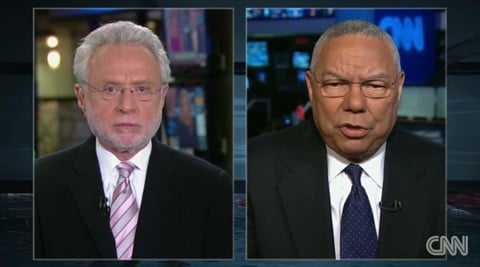 Former Secretary of State General Colin Powell told Wolf Blitzer today in an interview that he backs Obama's endorsement of same-sex marriage:
"I have no problem with it...As I've thought about gay marriage, I know a lot of friends who are individually gay but are in partnerships with loved ones, and they are as stable a family as my family is, and they raise children. And so I don't see any reason not to say that they should be able to get married."
Watch, AFTER THE JUMP...