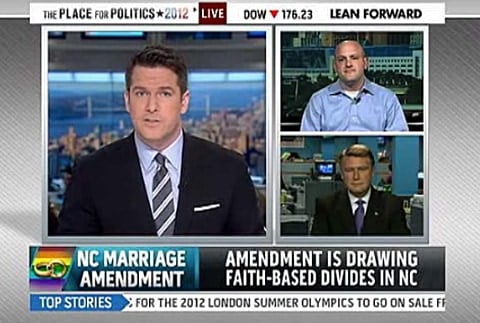 Thomas Roberts today talked with Jeremy Kennedy, the campaign manager for the Coalition to Protect All NC Families, and Baptist Pastor Mark Harris about the election today in which voters take on Amendment One.
Roberts questions Harris about anti-gay groups cherry-picking religious arguments from the Bible in the evangelical quest to oppress gay people, and Kennedy says he's still holding out hope for an upset victory against the measure.
Watch, AFTER THE JUMP...
Visit msnbc.com for breaking news, world news, and news about the economy