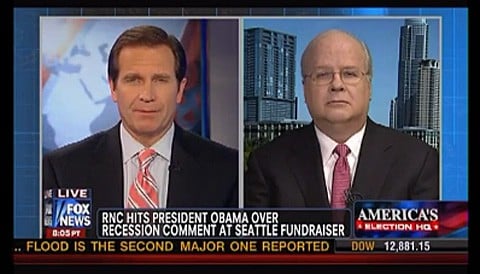 Karl Rove, who was key to making gay marriage a wedge issue in the 2004 election, accuses Obama of doing the same.
Writes Jon Bershad at Mediaite: "This interview is basically like watching Michael Jordan go on TV and accuse someone else of being a basketball player."
Watch, AFTER THE JUMP...