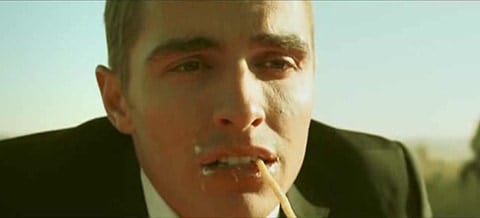 Missed this late last week, but better late than never in this case.
Many of you will remember the first installation of this delicious series. This time, Franco and Mintz get it on Lady and the Tramp-style with a single strand of sauced-up spaghetti.
Watch (warning: very work-unfriendly language), AFTER THE JUMP...
Other must-not-miss moments from the younger Franco...
Dave Franco and Chris Mintz Try to Get Each Other Off with Hot Gay Talk [tlrd]
Dave Franco F**ks Himself: VIDEO [tlrd]
Dave Franco's New PSA: VIDEO [tlrd]