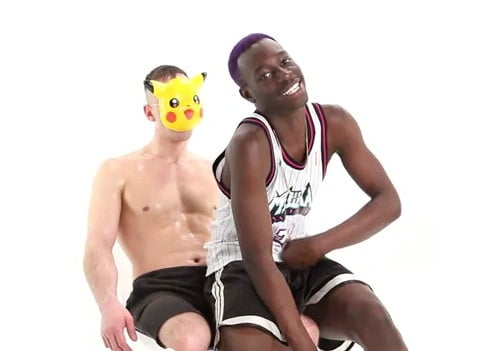 NYC rapper Le1f's new video for "Wut" is making a splash.
FADER profiles him in their upcoming issue:
Understandably for an artist with mainstream hopes who still embraces subversivity, Le1f is tentative about his music being framed by his gayness. "I understand that it makes people take notice," he says. "Before I rapped explicitly about dick, they could still tell I was gay but they called my music campy instead. Now that I'm rapping about sleeping with dudes, I'm always a gay rapper. I prefer that, because there's nothing campy about what I do. It's all real." He says he wrote political songs about gay rights, but left them off of the album. "I am gay, and I'm proud to be called a gay rapper, but it's not gay rap. That's not a genre. My goal is always to make songs that a gay dude or a straight dude can listen to and just think, This dude has swag. I get guys the way straight rappers get girls. I'm not preachy. The best thing a song can be called is good."
Watch "Wut" and download his new album, AFTER THE JUMP...
Dark York: