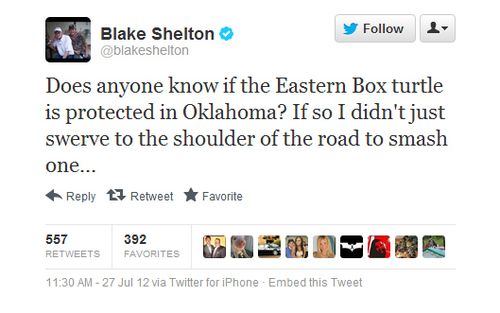 Voice host Blake Shelton set off a Twitter furor on Friday after he bragged about killing one.
Who would do such a sick thing? Coincidentally, earlier this month, one YouTube user set out to find out. And it turns out, 6% of drivers would swerve out of their way to intentionally kill an animal. Bet Shelton drives an SUV too.
Check out the video (in which no real animals were harmed), AFTER THE JUMP...