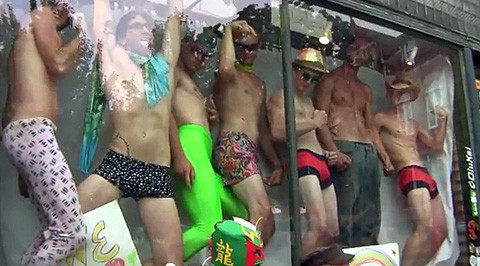 Next week is the annual Homoclimbtastic convention in Fayetteville, West Virginia which has grown to 120 registered attendees.
You might not think that West Virginia would be such a welcoming place for a big group of gay climbers, but Waterstone Outdoors, a local rock-climbing and outdoor gear business, has gone all out (and taken it almost all off) to welcome the group. Straight-to-gay marketing at its most relaxed.
Check it out, AFTER THE JUMP...