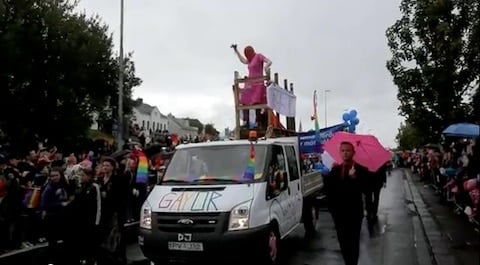 Now here's a progressive mayor:
Reykjavik Mayor Jon Gnarr rode through the streets of the Icelandic capital in a bright pink dress and matching balaclava to add his voice to calls to free three Pussy Riot rockers facing seven years in a Russian jail for an anti-government performance...
...Gnarr, formerly an actor and comedian, made the gesture Saturday during Rekyavik's yearly gay-pride festival, which ran Aug. 7 to 12.

The Reykjavik mayor's colorful protest came the same day as Icelandic musician Bjork published a statement expressing sympathy for Pussy Riot on her site, saying she understood the defendants "as a musician and a mother."
Watch, AFTER THE JUMP...