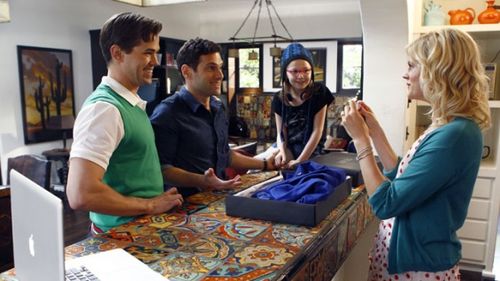 Watch the first episode of The New Normal, the new NBC Ryan Murphy comedy about two gay dads, their surrogate, and their kid which has been banned by Mormon-owned Salt Lake City affiliate KSL-TV, AFTER THE JUMP...
Said Jeff Simpson, CEO of KSL's parent company, Bonneville International: "From time to time we may struggle with content that crosses the line in one area or another. The dialogue might be excessively rude and crude. The scenes may be too explicit or the characterizations might seem offensive ... For our brand, this program feels inappropriate on several dimensions, especially during family viewing time."
Watch the full pilot episode, AFTER THE JUMP...