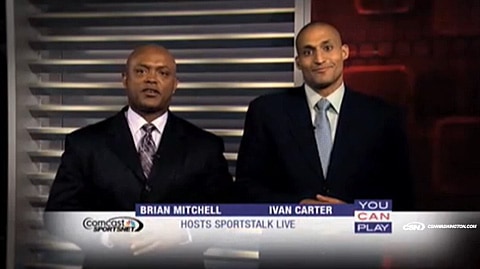 Comcast Sportsnet yesterday became the first U.S. broadcast outlet to sign on to the "You Can Play Project", which fights homophobia in sports. Its "SportsTalk Live" co-hosts Brian Mitchell and Ivan Carter made a video to present across the network's platforms which calls for the fair treatment and inclusion of all athletes.
Says Mitchell: "Athletes should be judged on their talent and character. Not on their sexual orientation."
Watch, AFTER THE JUMP...