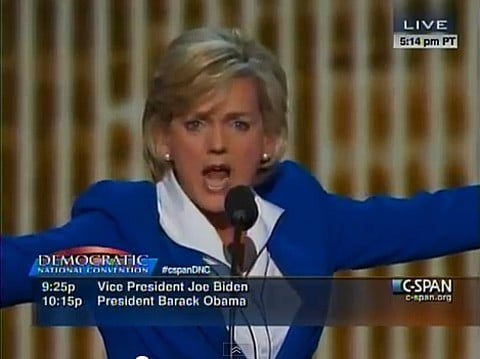 Former Michigan Governor Jennifer Granholm brought the DNC to its feet with a rousing speech fiercely critical of Mitt Romney which lauded Obama's bailout of the auto industry.
Yelled Granholm:
"When Mitt Romney did say, 'Let Detroit go bankrupt,' who took the wheel? Barack Obama! When America was losing 750,000 jobs per month, who gave us a lift? Barack Obama...We need to rev up our engines, in your car and on your ballot. The D is for 'drive forward'; the R is for 'reverse.' In this election, we are driving forward, not back."
Watch, AFTER THE JUMP...