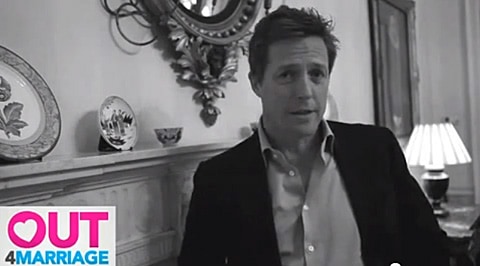 Actor Hugh Grant records a statement for the UK's Out4Marriage campaign:
"I'm not a massive believer in marriage - I think my own biography is testament to that. But I do think that love is the same for everyone and I do think that everyone should have the same rights. If you want to get married - whether you're gay, straight, transgender, whatever - you should definitely be able to do that. So, I'm out for marriage, are you?"
Watch, AFTER THE JUMP...