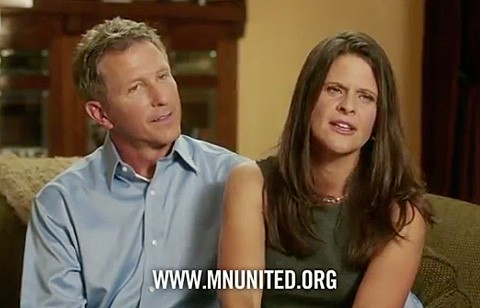 The first ad from Minnesotans United for All Families, the group opposing Minnesota's anti-gay marriage amendment, has begun running in the Twin Cities and Duluth.

It features Kim and John, Catholic Republicans from Savage, Minnesota, who talk about having their minds changed about gay families by a new couple who moved into their neighborhood, and their decision to vote "no" on the anti-gay marriage amendment on the ballot this November.
Watch, AFTER THE JUMP...