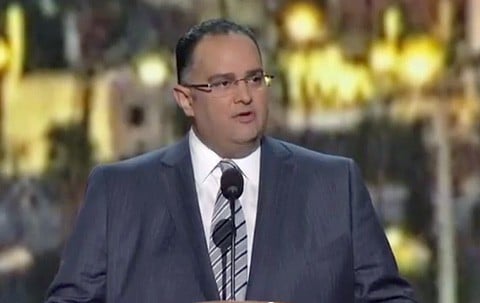 Out gay California Assembly Speaker John A. Pérez gave a floor speech earlier this afternoon at the Democratic National Convention and made mention of the need to protect LGBT workers, and praised President Obama's work for LGBT Americans.
Said Pérez:
Opportunity is why we fight. Across the country there are parents who want nothing more than the opportunity to have a job and the ability to put food on the family table. We fight for them. In too many states, even folks who have jobs wake up every morning worrying that they may lose their job simply because they're gay, lesbian, bisexual or transgender. We fight for them.
He later added:
He helped repeal Don't Ask, Don't Tell, giving LGBT Americans the opportunity to openly and proudly serve our nation in uniform. And he's standing up for those of us in the LGBT community to say, 'I do.'
Watch, AFTER THE JUMP...