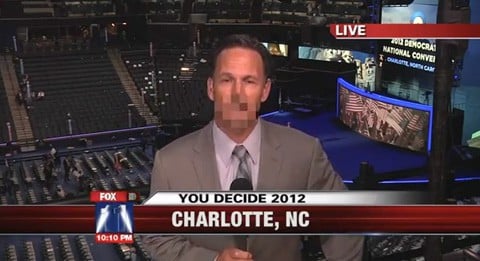 From last night's Jimmy Kimmel - contains a great Bill Clinton moment...
Watch, AFTER THE JUMP...
Incidentally, Kimmel was interviewed for TV Guide this week, and since I posted a clip earlier this week of a skit he chose to run which mocked gays, I thought I should mention something he said in the interview that presents a flipside to that criticism:
"I try to leave my political opinions out of the show because I don't feel like I know enough to speak as an authority on those subjects and it just upsets people. There are certain issues that I think are important enough to pick a side, like same-sex marriage for instance. I think it's ridiculous that people aren't legally allowed to get married and I don't think it has anything to do with religion."
Check out the unnecessary censorship skit, AFTER THE JUMP...