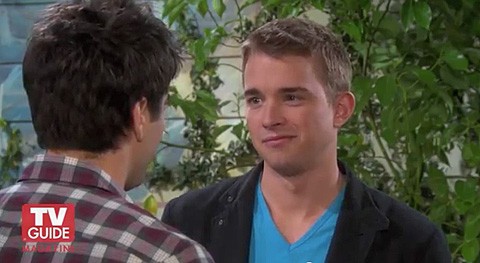 The long-brewing romance between Will (Chandler Massey) and Sonny (Freddie Smith) is about to get official with a kiss on tomorrow's Days of Our Lives. As TV Guide notes, "Their first kiss, which aired last month on the NBC soap, was such a hot awkward mess it sent Will straight to bed with (gasp!) a girl."
Things look as though they're getting a lot more comfortable.
Check it out, AFTER THE JUMP...