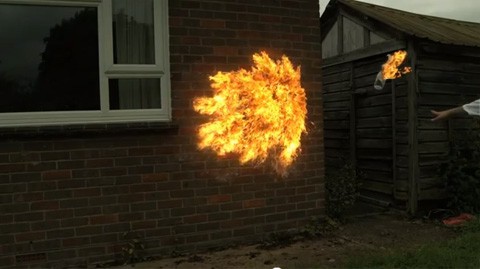 Last seen here examining the wonder of exploding watermelons and the dangers of fire tennis, the Slo-Mo guys returned to their pyromaniacal ways by taking a look at what a molotov cocktail looks like hitting the side of a wall (in super slo-mo, of course). The results are surprisingly stunning (if not foolish).
As always, don't try this at your home, or any home.
Watch, AFTER THE JUMP...