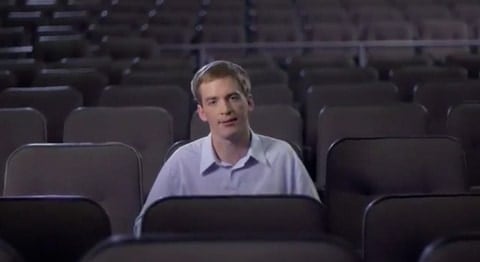 Aurora, Colorado shooting survivor Steve Barton is featured in a powerful new ad and website asking voters to demand a plan from President Obama and Republican Mitt Romney on gun violence.
"This past summer in a movie theater I was shot in the face and neck. But I was lucky. In the next four years, 48,000 Americans won't be so lucky. Because they'll be murdered with guns in the next presidential term."
Watch, AFTER THE JUMP...