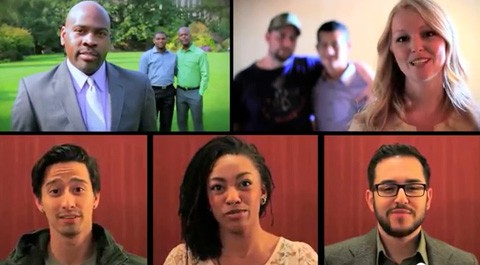 Social Outreach Seattle (SOSea) a coalition of LGBTQ and allies, is releasing a series of ten Refendum 74 (the ballot measure that would put the state's marriage equality law into effect) ads from now through October 15.
Here's one of the first, which is really excellent, and features a group of straight allies of marriage equality, as well as State Senator Ed Murray and his partner Michael Shiosaki, State Representative Maureen Walsh, and State Representative Jamie Pedersen.
Check it out, AFTER THE JUMP...
And her's more about SOSea: