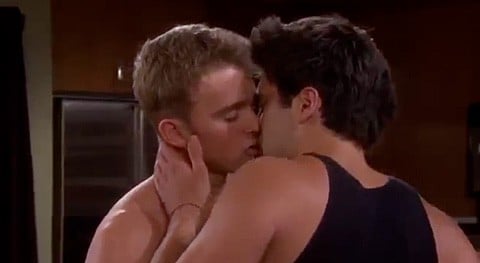 Here's a really hot preview for the upcoming storyline between Will and Sonny on Days of Our Lives which features some steamy kissing and the removal of a shirt, but it's been age-restricted by YouTube.
YouTube commenters are fuming, and rightly so: "If it was a guy and a girl it would never have gotten flagged. There is nothing inappropriate about it."
Watch, AFTER THE JUMP...