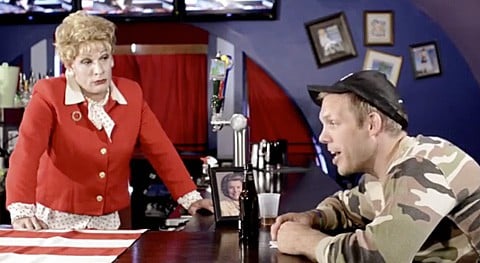 Nancy Reagan serves drinks at Chicago's premiere gay conservative bar, the Log Jam, in a new web series:
The Log Jam follows three lonelyhearts as they search for reasonable, fiscally responsible same-sex romance. Arnold is an unemployed former Blackwater contractor looking for Mr. Hard Right. Betsy is an investment banker/power lesbian hell-bent on getting the GOP to eventually come around to recognizing her choice of lovers. Phil is a powerful CEO with a passion for Family Values at odds with his lust for exotic fetish play.
Watch, AFTER THE JUMP...