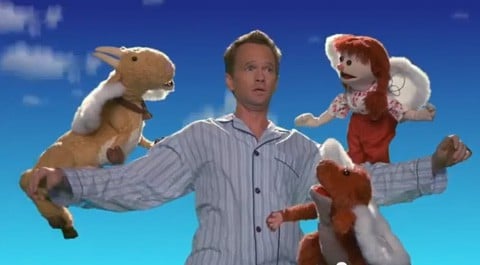 Yesterday I posted the preview for Neil Patrick Harris' raucous new web series Neil's Puppet Dreams, and today we get the first installment, in which we find out what happens at the end of one of those 'falling' dreams.
I used to have them myself, though I never woke up to David Burtka.
Watch, AFTER THE JUMP...