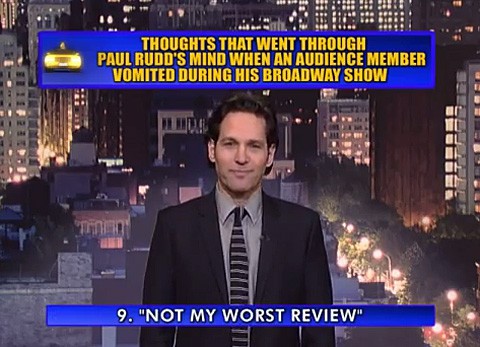 The theatre vomiting incident which occurred last week during a production of Grace was probably the most disgusting theatre story we've heard in a while. And, if you recall, the show's star Paul Rudd, a consummate professional, kept on going with his lines after chaos erupted in the audience due to the spillage from overhead.
Now, thanks to David Letterman, we know just what Rudd was thinking during the incident.
Watch, AFTER THE JUMP...