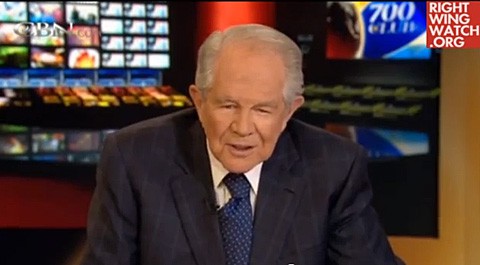 Creaking forward in his chair (really, listen to the clip), Pat Robertson shook his head at a Christian Broadcast Network report on the marriage of two women which took place over the weekend at West Point.
"What have they done to our cherished institution?" lamented Robertson, adding that General Douglas MacArthur, Ulysses S. Grant and Robert E. Lee would each be "rolling over in his grave" over the wedding.
Watch, AFTER THE JUMP...