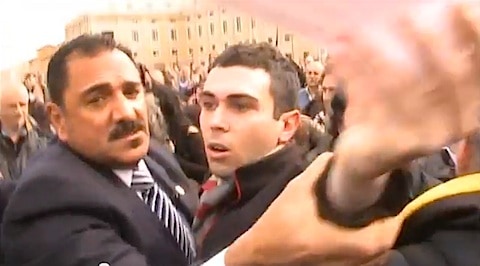 Yesterday, Andrew reported on a peaceful protest by pro-equality advocates at the Vatican against the Pope's recent statements that same-sex marriage offends "human truth" and threatens peace and justice.
Now here's some video of the Vatican police removing the protesters and the signs, which read, "Gay unions don't harm peace, weapons do."
Watch as the signs are torn from their hands, AFTER THE JUMP...