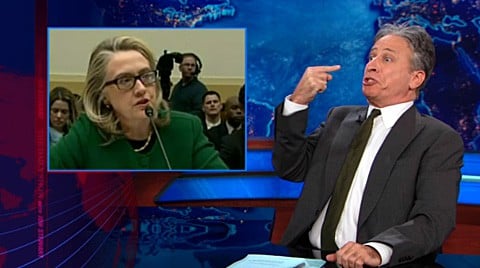 Jon Stewart praised Hillary Clinton's skills as a 'finger point Magneto' at yesterday's Benghazi hearings, refusing to absorb attacks from Republicans eager to score political points.
And Stephen Colbert expressed his anger and disappointment that Clinton's feet weren't held to the fire: "Congressional Republicans proved definitively that they suck at their jobs."
Watch, AFTER THE JUMP...