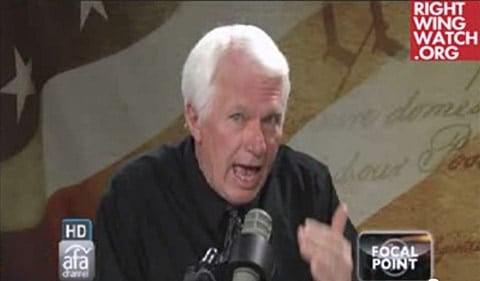 American Family Association hate group leader Bryan Fischer is going ballistic over the news that the Boy Scouts of America might drop its policy against gay scouts and scout leaders, claiming that "male homosexuals offend against children at roughly 10 times the rate at which heterosexuals offend" and warns that it's an open invitation to pedophiles.
Shrieks Fischer: "From this day forward, there is not one loving father in America that ever, ever, EVER oughta entrust his son to the Boy Scouts of America."
Watch, AFTER THE JUMP...