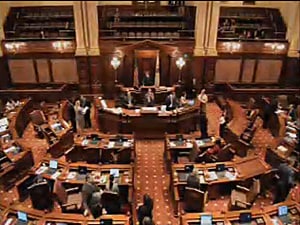 As I noted earlier, Illinois' marriage equality measure has been added as a Senate amendment to HB4963, a bill that deals with automobile rentals and the Collateral Recovery Act.  The Windy City Times has reported that the bill may be voted on at any time.
No word on scheduling but those of you who want to stay tuned in can do so here. There will likely be other issues discussed as we await the measure.
Watch, AFTER THE JUMP...