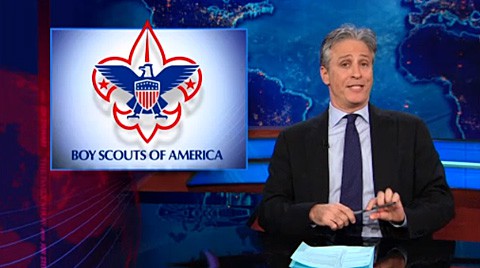 In his latest edition of 'Gaywatch', Jon Stewart looks at the Boy Scouts long-overdue move to "finally let gay men into their neckerchief-based organization," and the objections of those who hold to "a Biblical form of morality."
Stewart also covers the Kwame Harris assault story, and Brendon Ayanbadejo's plans to bring marriage equality advocacy to the Super Bowl and scours the locker room settings of the NFL for an openly gay player.
Watch, AFTER THE JUMP...