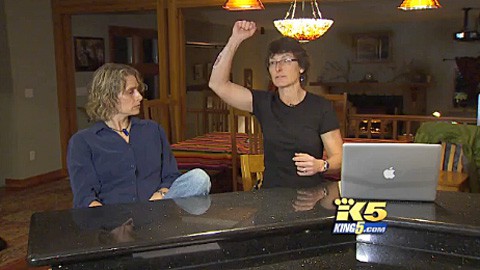 LuAnn Branch and Kelli Nichols of Vashon Island were driving through Tacoma on Monday when their car was struck by William Zesbaugh, 71, who then attacked them with a "Club" steering wheel lock, yelling:
"I can tell you're lesbians. I should beat the crap out of you."
Zesbaugh has been charged with assault and malicious harassment as a hate crime and is in jail on $10,000 bail.
Watch the KING5 report, AFTER THE JUMP...