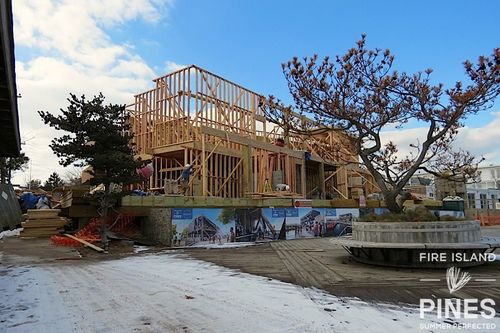 Fire Island Pines' iconic Pavilion nightclub, which burned to the ground in November 2011 and tore the social heart out of the New York gay resort community, is well underway to being resurrected.
See the plans here. Developers this week released a time-lapse video of the progress.
Watch, AFTER THE JUMP...