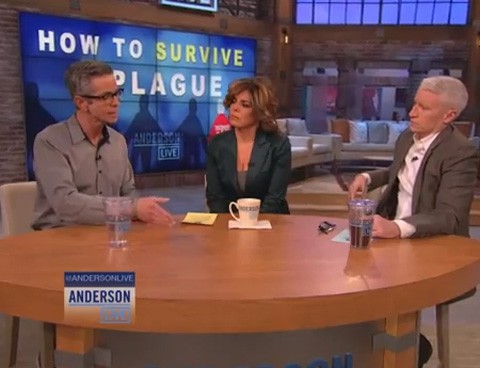 Peter Staley, the longtime AIDS activist and ACT UP founder who is at the center of David France's excellent Oscar-nominated documentary How to Survive a Plague, appears on Anderson Live on Monday for a discussion about the film.
Staley has some advice for younger gay men: "Learn your history. Learn about the people that pushed against the hatred and the ignorance and made this country give a damn about your lives and about your health..."
Watch, AFTER THE JUMP...