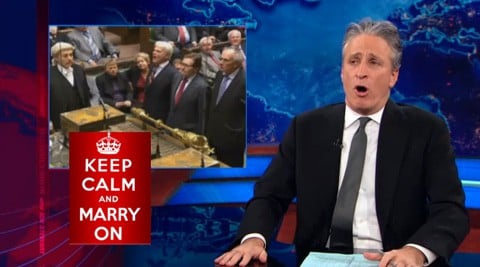 Jon Stewart looks at the UK's marriage equality debate versus the one in the United States and notes that it lacks a certain omniscient all-powerful being.
"Tories, I know the stakes are lower over there because Britain doesn't have hurricanes every time two dudes kiss, but try it once more, and this time put some feeling into it!...Five hours of debate and not one mention of the slippery slope of incestuous pedophile orgies?"
Watch, AFTER THE JUMP...