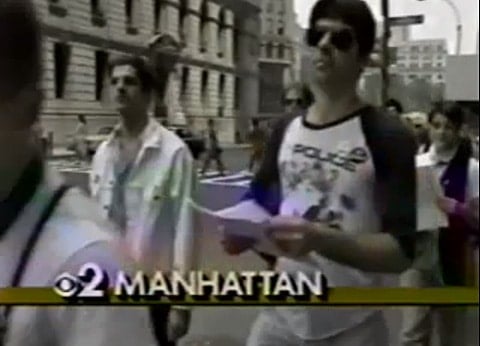 in 1989, 20 gay couples backed by ACT UP marched into the marriage bureau in Manhattan demanding marriage licenses in what WCBS-TV New York called a "violent protest".
Says Thomas Stoddard of Lambda Legal Defense in the report: "Within 20 years at least half the states will permit two men or two women to get married."
Watch, AFTER THE JUMP...