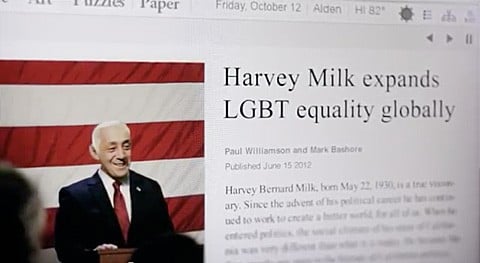 A powerful new ad from the Anti-Defamation League takes a look at a number of well-known figures whose lives were cut short by hate, imagining what their lives might be like today. MLK Jr., Anne Frank, Harvey Milk, Daniel Pearl, James Byrd, JR., Matthew Shepard, and Yitzhak Rabin are included in the ad which marks the organization's centennial year.
The ad is set, appropriately, to the music of John Lennon.
Watch, AFTER THE JUMP...